WELCOME TO THE KITTIES WEBSITE.
PLEASE SCROLL DOWN TO ENJOY THIS PAGE IN ITS ENTIRETY.
THE KITTIES WEBSITE HAS OVER 30 PAGES OF VITAL INFORMATION ABOUT OUR MISSION.
CLICK THE THREE LINES ABOVE TO BRING DOWN THE DROP DOWN MENU FOR ALL THE PAGES.
VET CARE

Vet care is the life blood of Puffy Paws.

We are using Englewood Animal Hospital for the vet care of the kitties.

Their are two vet days.
One on Thursday for shots and blood work, and one on Fridays for dentals and surgery.

There is no way of getting around the fact that we have to fund-raise, hard, every week to meet these vet bills.

The policy of Englewood Animal Hospital is that we have to prepay the bill before services are rendered.

That is a huge obstacle that we have to overcome each week by making sure the funds are there for the sick kitties, so that they may get the care they need.

We must fund-raise prior to Thursday and Friday for the vet bills so that we may have "cash in hand" to pay.

We don't like this fact, yet they have been burn and ripped off by others in the area, so if we want the sick kitties to have vet care, we must abide by their rules.

Its going to be a long hard road ahead to come up with these funds every week, yet we have to do it.

So please bear with us, when you see our pleas for help for vet care, please help.


We will always post the vet bills once they are paid, just like we do with any other operating expenses.

Once again, we can never do what we do for the sick kitties here at Puffy Paws, without your help.

We are blessed to have each and everyone of you in the kitties lives..

Please help if you can donate for Vet Thursday and Friday, so the kitties can have the best health care that they deserve.


Thank you ever so much
Mad Kitty Lovee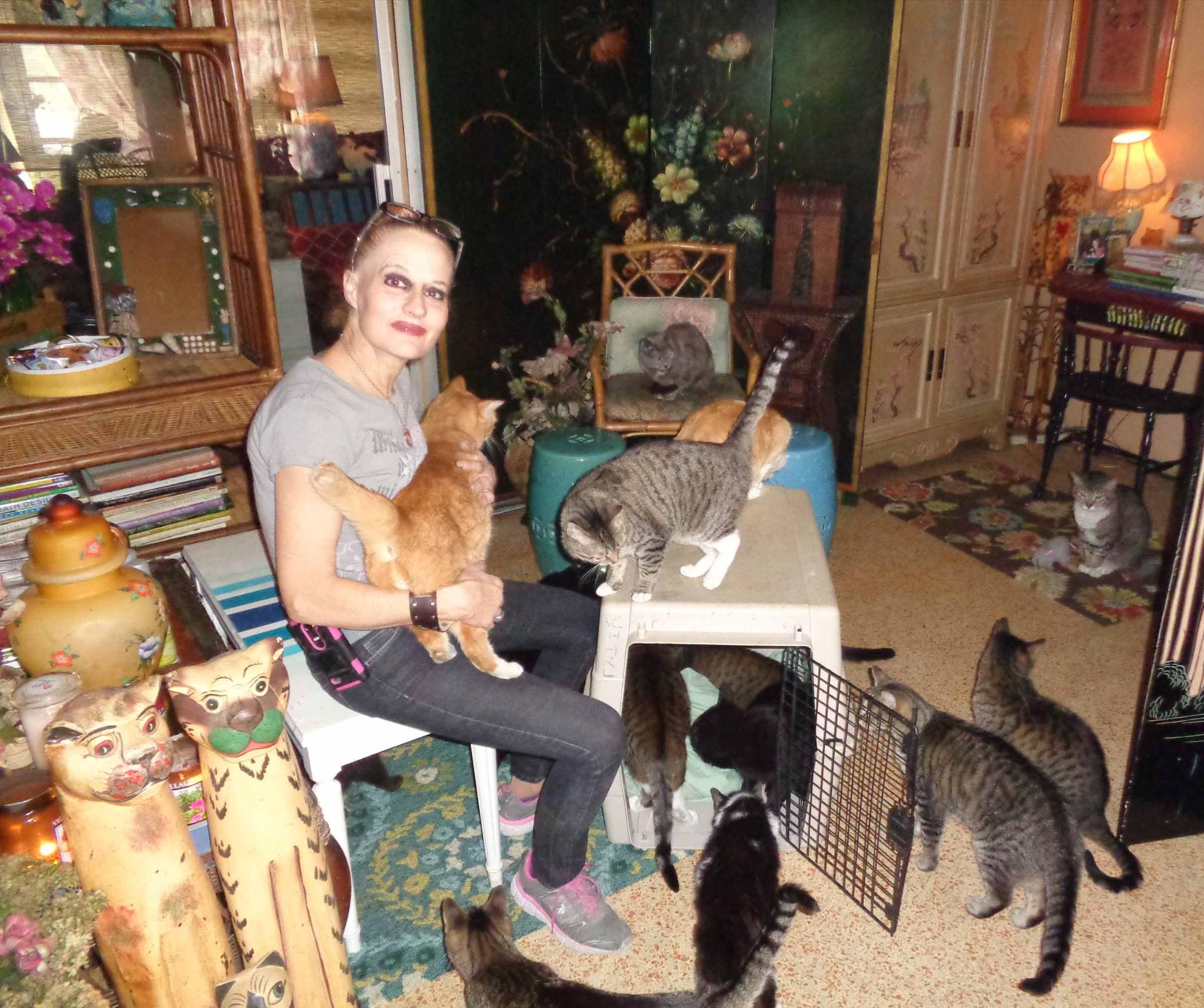 VETERINARY CARE - AROUND $4,000 A MONTH

2 Ways To Donate For Vet Care


1. Donate here. Scroll down.
2. Call Englewood Animal Hospital to put funds on Puffy Paws Kitty Haven's account at (941) 474-1295.

* Being a Cat Hospice, vet care is provided from the great folks at Englewood Animal Hospital.
If we went anywhere else we could easily double the cost of the kitties vet care.


* From January thru June of 2018 we have spent $28,879.11


* In 2017 we have spent $35,720.00 at the vet.

* That breaks down to $178.60 per cat in 2017.

* In 2016 we have spent $46,234.92 at the vet.

* That breaks down to around $231 per cat in 2015.

* In 2015 we have spent $44,032,23 at the vet.

* That breaks down to around $220 per cat in 2015.

* In 2014 we have spent over $33,000.00 at the vet.

* That breaks down to around $150 per cat in 2014.

We are so proud of the kitty lovers around the world, givng the kitties the best health care that they deserve.

Thank you so much. Mad Kitty Love.