HELP WANTED
TWO POSTIONS AVAILABLE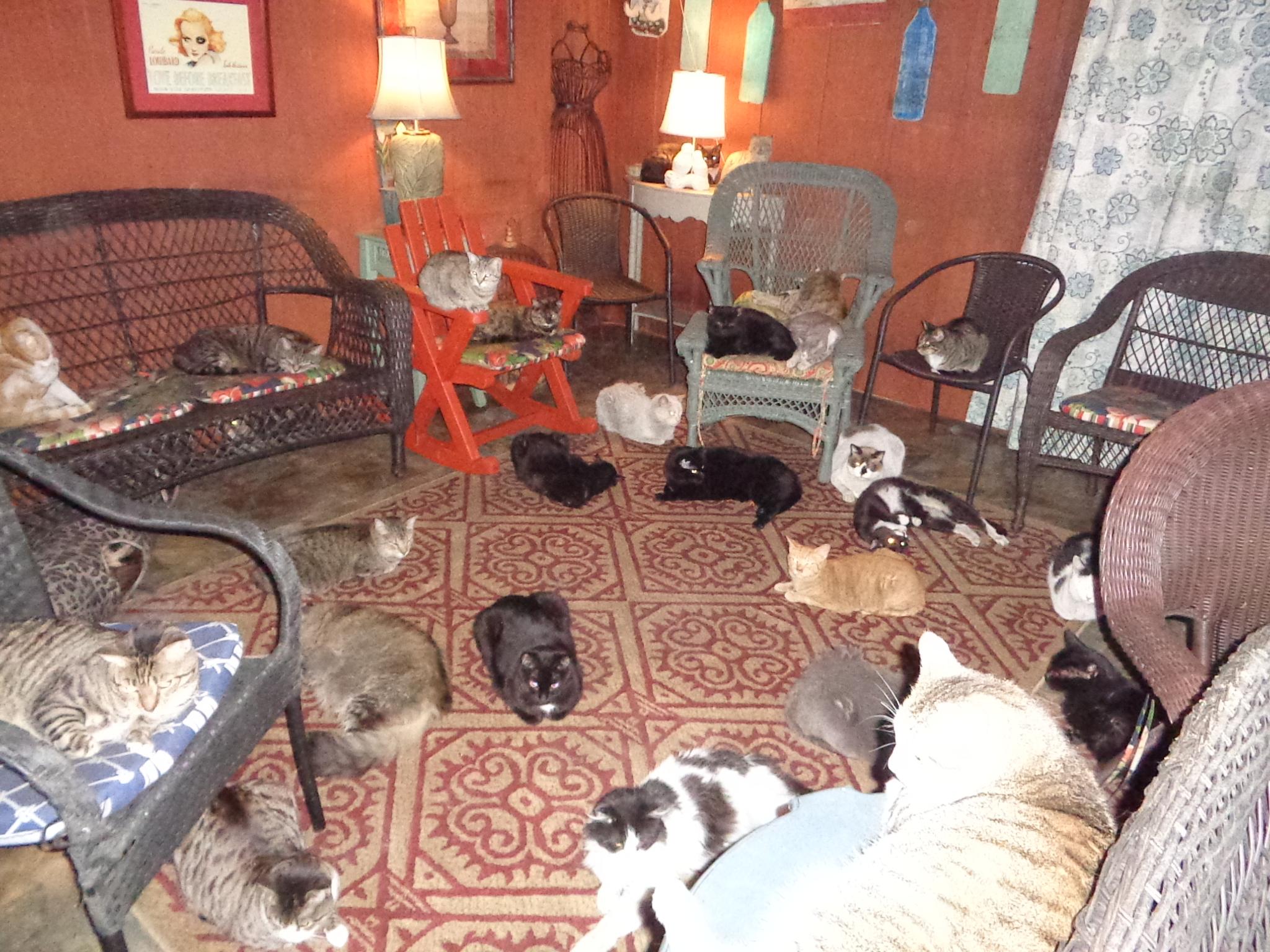 1. Cat Care Attendant
We are looking for a cat-friendly individual who is well experienced in cleaning and taking care of kitties.

The primary duties of this job include scooping litter boxes, cleaning litter boxes, feeding cats on a schedule, grooming cats, and assisting in the daily care-giving of special needs kitties to provide them with the utmost quality of life.

Additional duties include daily maintenance of the building and premises, including cleaning of furniture, appliances, and fixtures with extra attention to detail, mopping floors, vacuuming, dusting, and cleaning windows.

We are looking for someone who would be able to work 40 hours a week, Noon - 8:30 pm with an half hour unpaid lunch. Overtime is available

You must have your own transportation. Compensation will be determined upon experience.
Along with your reply, please include your resume, and tell us something about yourself.

If you've ever wanted a job working with cats and are an avid lover of kitties, this is the job for you !

( * Please Do Not Forget To Send Your Contact Information, including your phone number.


WANT AN INTERVIEW ?



GET IN TOUCH WITH US

Tell Something About Yourself In The Message Section


Thank You



2. Online Product Lister & Social Media Poster
We are a small non-profit which is looking to bring in additional revenue from our huge inventory of pop culture-related items in our brick-and-mortar location. We are currently producing an online shopping show. Think QVC, but on Facebook Live, YouTube, and other social media platforms.

Also we will be live streaming a Friday Night Online Auction.

This is not a job, it's an adventure. Do you love cats? Do you like playing video games? Do you know how to put video game systems together? Do you love social media? Do you love video production? Do you have computer and technical skills? Can you lift 50 pounds? Do you like cleaning? Are you an organized person?
Can you list items for sale on Shopify, Amazon, eBay and Craigslist?
Can you work by yourself?
Do you have listening skills?
Are you good at using your phone and apps to look up information at a moment's notice? Do you like doing research on the internet? Can you follow instructions to put together and test items that we buy?

We're looking for an upbeat person who can not only do all of the above, but enjoys doing it.

When it really comes down to it, this is no ordinary job. We are looking for an individual who is willing to do whatever needs to be done at the whim of an eccentric Executive Director of a nonprofit organization.

Common tasks range from desk work, cleaning and physical labor, to listing items for sale online, and producing content for social media.

In all reality, you must have a good grasp of technology, including computers, typing skills, phone skills, and camera skills. You must be able to think outside of the box.

There's plenty of fun to be had along the way, but candidates need to be able to focus on work that needs to be done and know the difference between fun time and crunch time.

You should expect to work 25 hours a week, you must be flexible, and extra hours are available, from time to time.

Working hours are Monday thru Friday, from 5PM to 10PM.

The pay rate is $10/hr, $250/week.
This is a great part time job opportunity for a college student or someone looking to make some extra money in the evening hours.

You must have a valid driver's license and your own transportation, and you must be able to pass a drug test and a criminal background check.

If this adventure is for you, please send us your resume and tell us a little about yourself.

Please remember to leave your phone number and the best time to call you, as we do not leave voicemail messages or texts.

Thank you very much for your time, and have a great day!